Patented
Contact-o-Max
Boar Cart
The most efficient sow stimulation, heat check, and heat return detection system on the market

Eliminate all injuries: Absolutely no boar-worker contact

Single-worker operation

Payback in less than 6 months

Increase farrowing rate by up to 10%
The most efficient sow stimulation, heat check, and heat return detection system on the market

Eliminate all injuries: Absolutely no boar-worker contact

Single-worker operation

Payback in less than 6 months

Increase farrowing rate by up to 10%

Snout-to-snout contact is critical for optimizing reproductive performance, but…
Moving the boar in front of each sow requires a lot of time.

When guiding the boar around, even on a leash, it is impossible to control the boar's attention and have it focused on a specific sow.

Manually guiding the boar around or putting a harness on it is hazardous and ultimately results in accidents.

The best solution for optimal heat detection and stimulation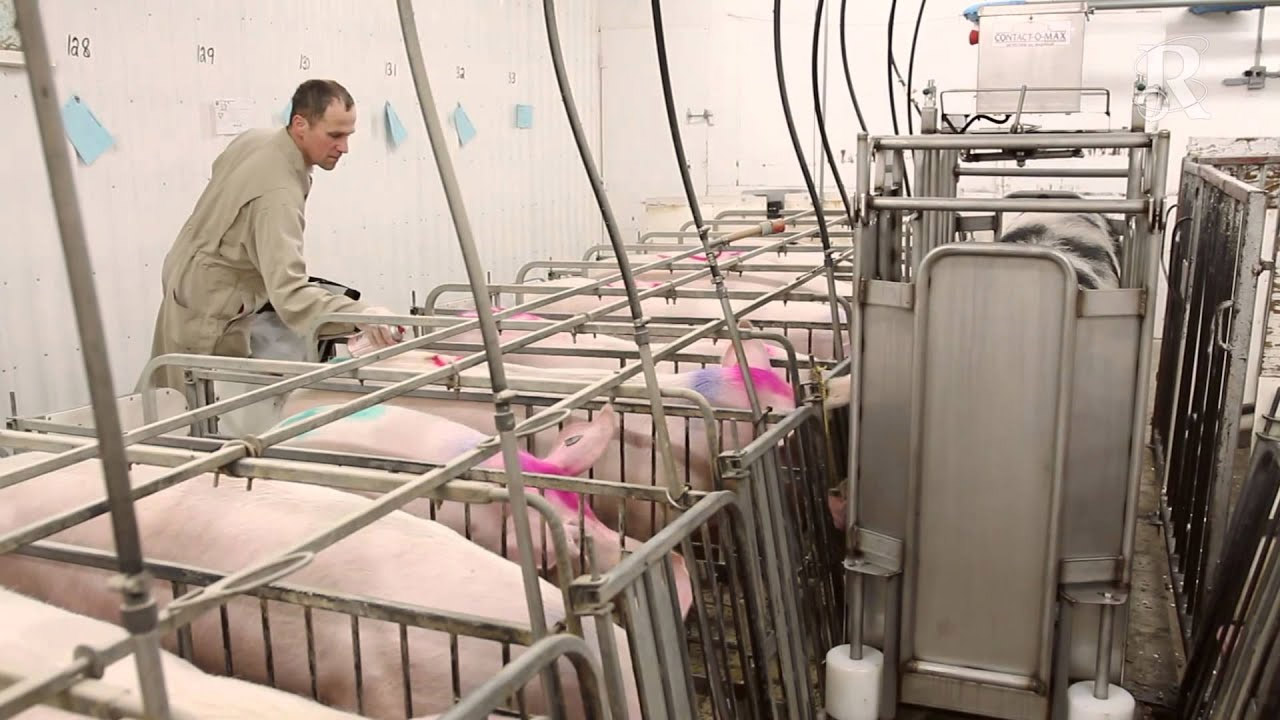 Contact-O-Max is a remote-controlled boar cart that optimizes sow sexual stimulation by ensuring sustained and precise snout-to-snout contact.
Faster coming into heat after weaning
More evident signs of heat: increase your heat detection precision
Improved farrowing rates (up to 10%)
Contact-O-Max requires a single worker for heat detection and stimulation. Its design allows full safety of the operator by requiring absolutely no boar-worker contact.

Benefits and advantages
Safe
Zero boar-worker contact required.
Efficient
Payback in less than 6 months.
High maneuverability
Articulated boar cart can turn even in the tightest corners. No barn modifications required.
Reliable
Sturdy stainless-steel structure.
Proven
Thousands of satisfied customers around the world since 1999.

You have questions or need information?