Press Release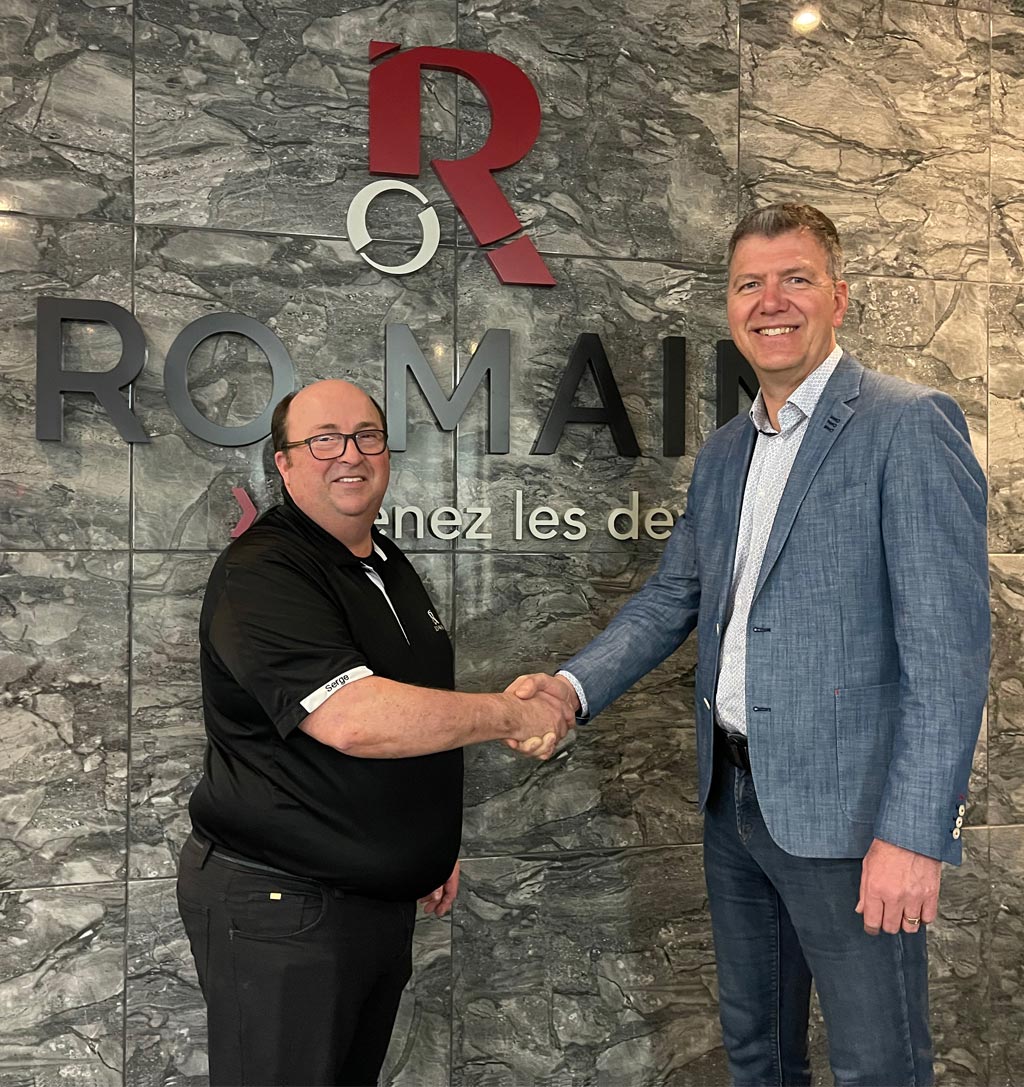 DANIEL VOYER APPOINTED AS RO-MAIN'S NEW CEO
For immediate release
April 18, 2023
Saint-Lambert-de-Lauzon – Mr. Serge Labrecque, president of RO-MAIN, is proud to announce the appointment of Mr. Daniel Voyer as chief executive officer of the company.
Mr. Daniel Voyer is a mechanical engineer with nearly 30 years of experience in management as a senior executive, a shareholder and owner of multiple businesses, and a former Cegep teacher in industrial engineering. He has spent the last decade as the chief executive officer of Développement PME Chaudière-Appalaches, an organization that assists manufacturing and tech companies in addressing challenges related to operational efficiency, international trade, and digital shift. His management style is based on trust and the empowerment of his team.
"Daniel Voyer is acutely aware of the challenges encountered by tech companies, especially those exporting on a global scale. His expertise will be put to good use, and it will enable us to pursue market expansion and business growth at a critical moment in our history. He will play a leading role in enabling us to solidify our position as a world leader in the automation of livestock farming with computer vision and artificial intelligence.," explained Mr. Labrecque.
Daniel Voyer officially took up his position on April 17. The entire RO-MAIN team wishes him success in his new role and is very pleased to have him on board.
About RO-MAIN
RO-MAIN designs, manufactures, and distributes innovative products and technologies in the agricultural sector for the swine and poultry industries that, among other things, increase the capacity of swine farmers, thereby increasing their farms' profitability and making their work easier.
RO-MAIN was established in 1999 by Robert and Germain Labrecque, two pig producers who created technological tools for their own farms, with the goal of increasing both cognitive and physical human capacities of pig producers. The Contact-O-Max and the Hercules Arm, two flagship products in the global swine industry, have shared their success with high-tech systems integrating digital vision and artificial intelligence since 2016, always aiming to meet the specific needs of pig producers. The business sells its products and services worldwide, including in the Americas, Europe, and Asia.
For more information, please visit www.ro-main.com.
-30-
Information :
Jacquelin Labrecque
Chief Technology Officer, Chief Product Officer
RO-MAIN
418-389-8825
Jacquelin.labrecque@ro-main.com